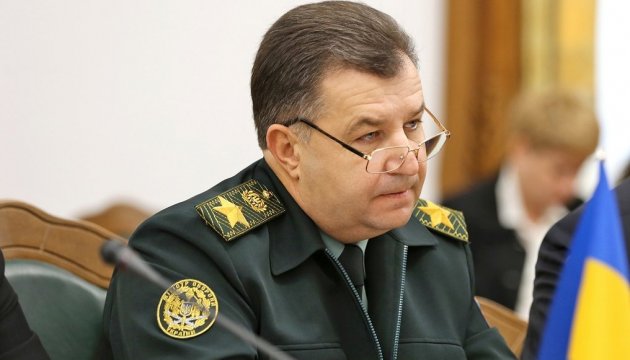 Defense Minister Poltorak cancels almost 400 previously adopted orders
Defense Minister of Ukraine Stepan Poltorak has signed a document canceling 395 orders that prevent carrying out reforms and halt the process of adopting needed decisions, the ministry's press service reports.
"We continue the work on bringing laws and regulations of the Defense Ministry of Ukraine to the standards of armies of the leading countries. With this regard, today Defense Minister, General of the Ukrainian Army Stepan Poltorak signed an order on recognizing as not valid 395 orders, which were approved in previous years and which hinder the process of adopting managerial decisions and prevent implementing reforms," reads a statement.
Moreover, this is the fifth order Defense Minister Poltorak signed to cancel previous decisions that prevented the ministry from carrying out reforms. At present over 1,600 orders have been abolished by relevant decisions.
iy