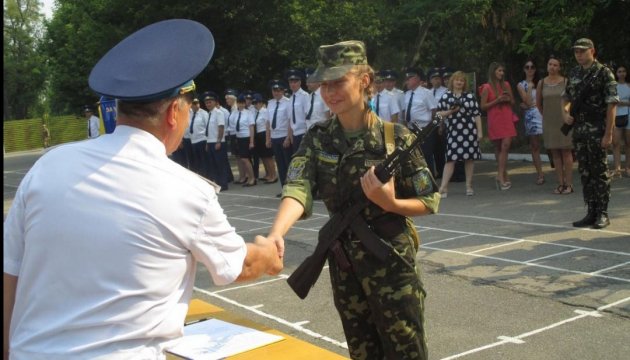 Military: over 43,000 members signed contract with Ukrainian Armed Forces in 2016
More than 43,000 service members have concluded contracts for military service with Ukrainian Army since January 2016, Spokesman for the Ministry of Defense of Ukraine Lieutenant Colonel Oleksiy Chernobay has told a briefing, Ukrinform has reported.
"Ukrainian citizens continue to conclude contracts for military service in the Armed Forces of Ukraine. More than 6,000 soldiers and sergeants and 760 officers signed a contract with the Army in July. Thus more than 43,000 persons, including almost 4,600 officers signed contracts with the Armed Forces," said Chernobay.
He said that the Ministry of Defense of Ukraine continues to encourage members who are selflessly performing their military duty. The Defense Ministry awarded 116 service members in the anti-terrorist operations only last week.
tl