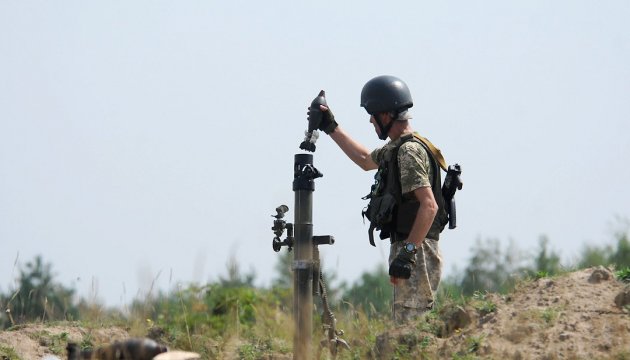 Ukrainian servicemen to participate in 2016 Flaming Thunder exercises in Lithuania
Ukraine, together with Germany and Latvia, will participate for the first time in the military exercises Flaming Thunder 2016, which start on August 1 in Lithuania and will last for 12 days, the press service of the Lithuanian Defense Ministry reports.
"The exercise will train roughly 1.1 thousand soldiers from 5 NATO allies (Germany, Latvia, Lithuania, Portugal, and the United States) and mortar operators from Ukraine. This is going to be the first time German, Latvian and Ukrainian troops will participate in Exercise Flaming Thunder, which Lithuania organizes for the fourth year in a row," reads a report.
According to the report, on August 2, live firing at sea surface targets (in the Baltic Sea) will be carried by: Lithuanian and German soldiers from self-propelled 155 mm PzH 2000 howitzers, Lithuanian artillery personnel and Portuguese soldiers with 105 mm M50 and L118 howitzers, and U.S. troops from 155 mm self-propelled Paladin (M109A6). AN/TPQ-36 artillery radar will be used to monitor targets and register hits, while ships of the Lithuanian Navy will ensure protection of the target area in the Baltic Sea.
iy