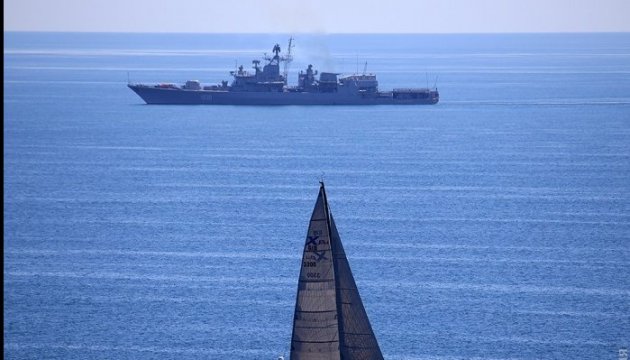 Ukraine vice premier: Sea Breeze – 2016 shows level of U.S.-Ukraine cooperation
The joint U.S.-Ukrainian military exercises "Sea Breeze - 2016" will promote and strengthen the international cooperation and coordination of armies and fleets of the partner countries, as well as raise Ukraine's role and place in the European security system.
Ukraine Vice Prime Minister for European and Euro-Atlantic Integration Ivanna Klympush-Tsintsadze said this during an opening ceremony launching the active phase of the joint U.S.-Ukrainian military exercises "Sea Breeze - 2016".
"Ukraine and the United States have been conducted these maneuvers for more than 18 years. This is an excellent example of the level of our cooperation. Sea Breeze-2016 is a step on strengthening the international peace and stability of the system," Klympush-Tsintsadze stressed.
"During the current tense situation caused by Russia's uncivilized conduct, we are interested to participate in this year military exercises as much as possible. Ukraine has faced with the hybrid undeclared war," the vice prime minister noted.
According Klympush-Tsintsadze, such conditions make Ukraine to find new forms of cooperation to prevent the spread of aggression and violence in Europe and around the world.
The joint U.S.-Ukrainian naval exercises "Sea Breeze - 2016" are conducted in the north-western part of the Black Sea, Odesa and Mykolaiv region on July 18-30.
iy