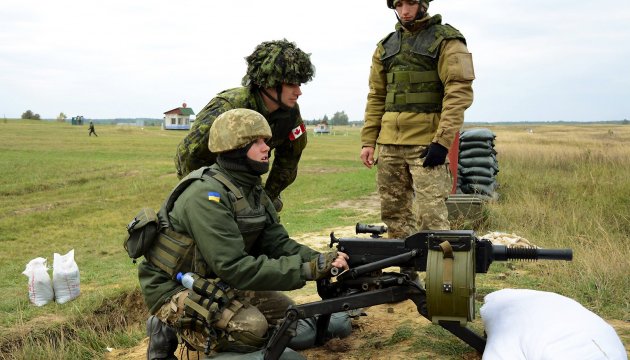 Canadian military experts to work in Ukraine for another year
The Ukrainian-Canadian military cooperation at the International Peacekeeping and Security Centre in the Lviv region will be extended until January 2018, Deputy Defense Minister of Ukraine Ihor Dolhov has said during today's visit to the Center by the Prime Minister of Canada Justin Trudeau, Ukrinform has reported.
"Canadian experts, who are training Ukrainian military instructors in 2016 at the Yavoriv military training field, will continue working for another year until January 2018. This decision was made by Ukrainian and Canadian parties in connection with the escalation of the situation in Ukraine and the efficiency of military personnel training," said Dolhov.
The military official noted Canada will also aid Ukraine in training reconnaissance units and the NCOs, and Ukrainian officers will upgrade their skills in the military colleges in Canada. In addition, Canada will supply materials for mobile hospitals in the ATO zone in eastern Ukraine. These facilities will enable to quickly provide complex medical care in the field conditions.
tl