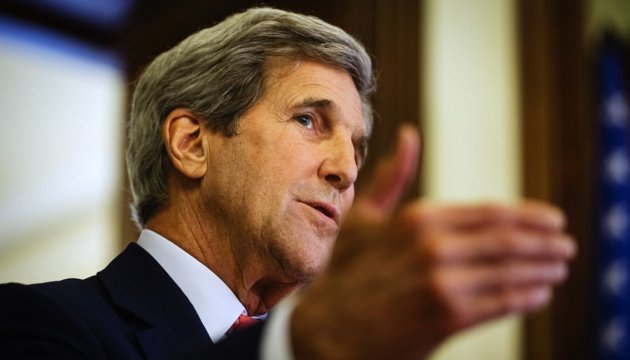 John Kerry: Five countries consider providing lethal weapons to Ukraine
Five countries consider the issue of providing Ukraine, which suffers from the Russian aggression, with lethal weapons.
U.S. Secretary of State John Kerry said this at the meeting with Ukrainian Parliament Speaker Andriy Parubiy, the press service of the Ukrainian Parliament reports.
"Five countries consider the issue of assistance to Ukraine [in provision of lethal weapons]," Kerry said while discussing the situation in Donbas.
In this context, Speaker Parubiy noted that Ukraine needed the security support, particularly in providing lethal weapons, the same as the economic support.
"We will assess the needs in terms of strengthening the defensive capability of Ukraine by supply of equipment and other assistance," Kerry said.
ol