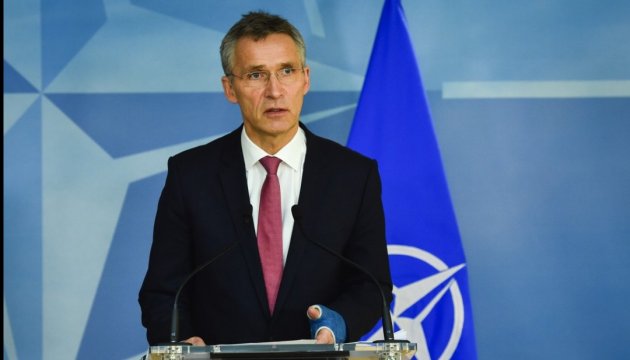 Stoltenberg: NATO will confirm comprehensive support for Ukraine at Warsaw Summit
The allies will adopt a comprehensive package of political support and practical assistance to Ukraine at a meeting of the Ukraine-NATO Commission on July 9th, NATO Secretary General Jens Stoltenberg made a statement in Brussels on Monday, Ukrinform's own Brussels correspondent has reported.
"We will continue to facilitate the development of capabilities and stability of Ukraine. I look forward to meeting with [Ukrainian] President Petro Poroshenko, who will inform us about the latest developments during the commission meeting on the second day of the Summit [on July 9 - ed.]. At this meeting, NATO and the allies will confirm their strong political support for Ukraine and its territorial integrity and sovereignty, as well as the implementation of the Minsk agreements in full," said the head of the Alliance.
In addition, Stoltenberg said NATO will declare strengthening of practical support to Ukraine at the Summit.
"We will approve a comprehensive package of assistance that will include various dimensions of such assistance, particularly in strategic advisory support of the various trust funds, administration, logistics, cybersecurity," said the NATO Secretary General.
Head of the Alliance has also noted the new sector for cooperation with Ukraine such as response to the hybrid war, destruction of explosives and strategic communications.
tl