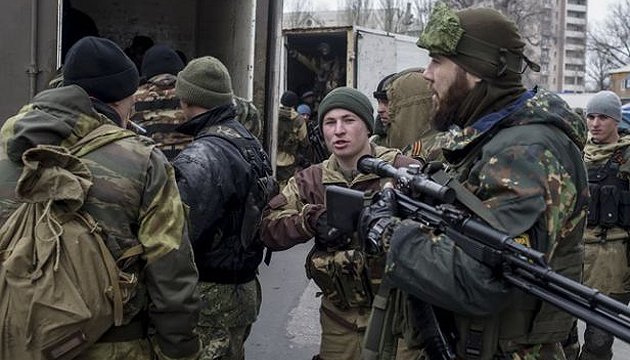 Rebels of "DPR" announce "general mobilization"
The "DPR" is preparing for "general mobilization", leader of the Information Resistance group Dmytro Tymchuk wrote on Facebook page.
"It was announced that all "the citizens of DPR of military age must register with military district draft offices and the system for communicating warning should be tested. Those persons who avoid "military registration" are threatened with criminal liability," he writes.
Tymchuk draws attention to the fact that these measures in the "DPR" have also coincided in time with the call for the Russian reservists to appear for training.
"During the training that will be held from 14 through 22 June,the reservists will be trained in opening fire, tactical, and "public-state" drills under the supervision of the officers from the General Staff of the Russian Armed Forces," he noted.
tl