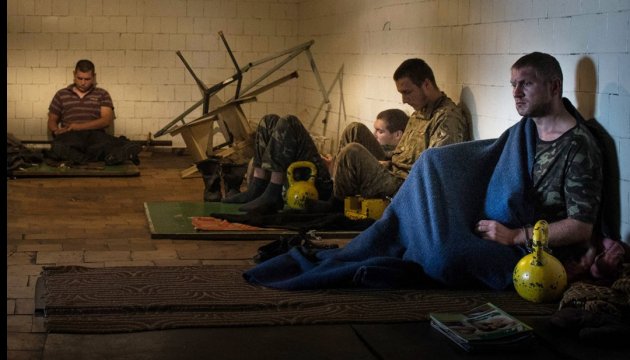 SBU: 113 Ukrainian soldiers held captive in Donbas
Yuriy Tandit, advisor to the head of the Security Service of Ukraine (SBU), claims that 113 Ukrainian servicemen are being held captive by Russian-backed militants in Donbas, eastern Ukraine.
According to Tandit, another 642 Ukrainian servicemen are missing.
"We are searching for 642 missing boys. We should return all our heroes, even if these are only their bodies. We should return these heroes to their relatives and bury them in line with our traditions," Tandit said on the air of 112 Ukraine TV channel.
"In addition, 113 our boys are being held captive in Donetsk and Luhansk," he said.
iy