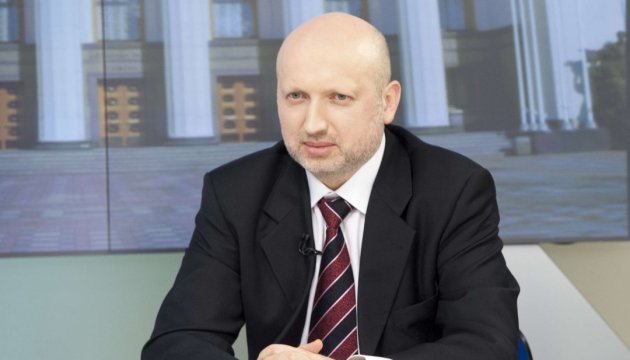 Ukrainian Defence Council Secretary: Russians practise new military schemes in Donbas
Russia is practising new schemes of military operations in ATO area in eastern Ukraine.
This was announced by Oleksandr Turchynov, the Secretary of the National Security and Defence Council of Ukraine, on the military training ground in region Kyiv region on Thursday, an Ukrinform correspondent reports.
"Indeed, we had a 'black' May because we suffered the greatest losses during this year then. We lost many our heroes, many were wounded. This shows that Russians are not going to comply with the peace plan. They do everything possible to disrupt it. Moreover, they practise new schemes of ground operations and bring professionally trained sabotage groups closer to contact lines, resulting in rather serious problems," Turchynov said.
ol