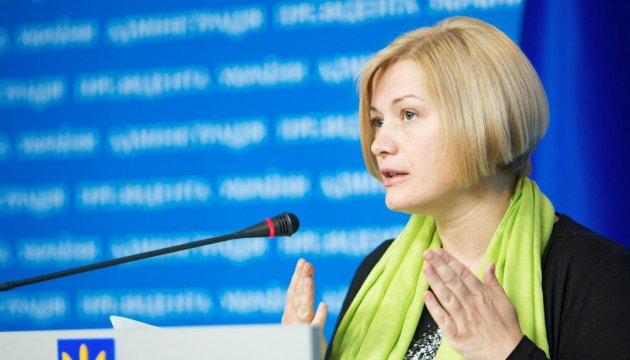 Herashchenko: Militants demand amnesty for hundreds in exchange for several captives
The information about the location of captives is the main problem the Ukrainian side faces during the process of their release.
MP Iryna Herashchenko, a PACE member and Ukraine's presidential envoy for a peaceful settlement of the conflict in Donbas wrote this on her Facebook page.
"Separate districts of Donetsk and Luhansk regions cynically conceal the information and facts regarding the location and the number of Ukrainian captives in their territories, they try to deceive the world that there are allegedly only a couple of dozens of captives. And they blackmail us demanding the amnesty for hundreds of militants in exchange for only a few our captives .... And we with the SBU [Ukraine's Security Service] glean the necessary information, as it gives the opportunity to include people on the lists of captives to be released, to demand the truth about their destiny," she said.