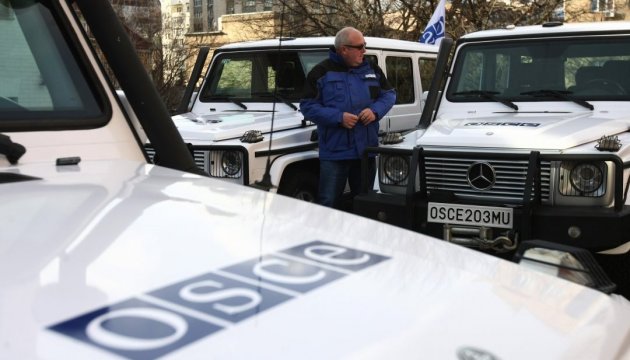 Chief Monitor of OSCE SMM to Ukraine condemns violence against monitors in Donbas
Chief Monitor of the OSCE Special Monitoring Mission (SMM) to Ukraine Ertugrul Apakan has expressed his dismay at two violent incidents against SMM members and urged to ensure their safety.
This is said in his statement concerning the incident when an SMM patrol came under small-arms fire during a foot patrol in Avdiivka-Yasynuvata area in Donetsk region on 27 May, released on mission's website.
None of the patrol members was injured.
"I strongly condemn violence against our people and assets, serving to provide objective and impartial information on the situation in Ukraine. The SMM's freedom of movement is guaranteed by its mandate and reiterated by the Minsk Package of Measures, and interference with the work of the Mission constitutes a gross violation of both," Apakan said.
The Chief Monitor of the OSCE SMM to Ukraine called on the sides to follow-up on both incidents and hold those responsible to account.
ol