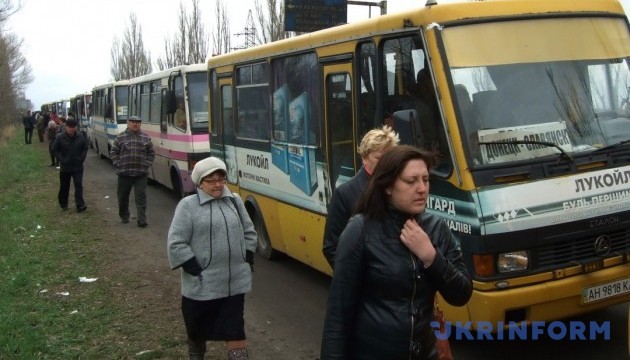 Checkpoints in Donetsk Region to work two hours longer
Checkpoints for entry and exit in Donetsk Region will operate two hours longer, officials from the Office on Information Policy and Public Affairs at the Donetsk regional civil-military administration said in a statement on Friday.
"Because of longer daylight time the checkpoints for entry and exit in Donetsk Region will have new working hours from 6.00 to 20.00. Accordingly, working hours for checkpoints increase by two hours," a statement noted.
Moreover, the decision made by Donetsk Regional State Administration Governor Pavlo Zhebrivsky was approved by the ATO Headquarters and supported by the State Border Service. Representatives of the OSCE SMM have confirmed loss of communication with their aircraft.
tl