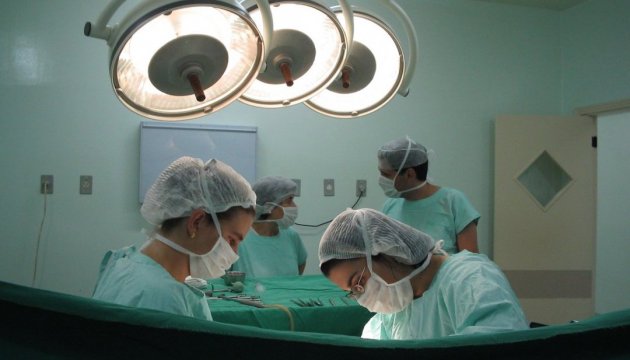 Kharkiv eye surgeons restore eyesight to soldier injured in ATO
A successful surgery was completed in Kharkiv hospital to restore the injured eye to a soldier from 53th separate mechanized brigade, Kharkiv military hospital representatives told an Ukrinform's local correspondent.
"Private Oleksandr Kucherenko was admitted to the hospital in April with severe shrapnel injury to his left eye. There was a high probability of eyesight loss because of his shattered lens, iris was penetrated, a splinter stuck inside the eye. Fortunately, it did not harm the central optical zone. The operation was conducted by Mykhailo Kovtun. The American partners provided modern ophthalmic surgical materials for the operation at the request of the city authorities," noted the hospital representatives.
tl