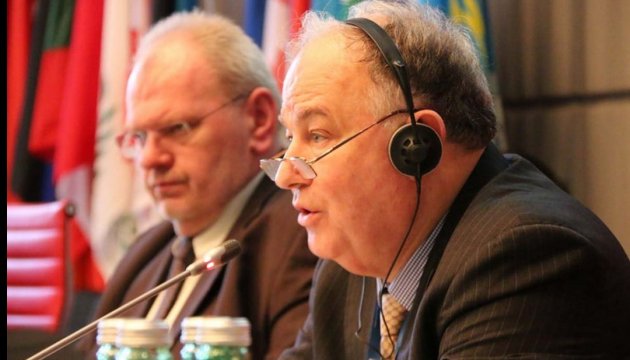 Apakan: OSCE to increase number of monitors in Donbas
The OSCE, which conducts monitoring in and around the conflict zone in eastern Ukraine, is planning to increase number and extend geography of its monitors.
Chief Monitor of the OSCE Special Monitoring Mission to Ukraine, Ertugrul Apakan, said this during the UN Security Council meeting on Thursday, an Ukrinform correspondent reports.
"We have already increased the number of posts, where we conduct the monitoring activities from. They are located on the government-controlled territory. Now we have 30 bases, but there is a need to set additional bases, including on the territory of the anti-government forces," Apakan said.
He stressed that security guarantees for the OSCE monitors should be obtained to set the additional posts.
"Currently, the mission involves 700 monitors from 47 countries. We have set the task to increase the number of monitors, both in terms of total number and geographical coverage," the Chief Monitor of the OSCE SMM to Ukraine said.
ol