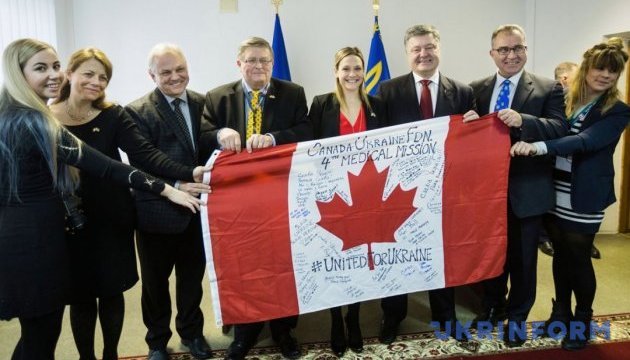 Ukraine with Canada's assistance trained 97 military doctors
A total of 97 military doctors have been trained over the time of four missions of Canadian doctors to Ukraine, which have been organized by the Canada-Ukraine Foundation in 2014-2016.
Ukrainian World Congress (UWC) Director of Humanitarian Initiatives and NGO Patriot Defense Director Ulana Suprun said this at a press briefing.
"Four of our trainings have been funded through the Canada-Ukraine Foundation, the Government of Canada sent the money, we trained 97 doctors," Suprun said.
The doctors of the Ukrainian Armed Forces, the Interior Ministry, the National Guard, the Border Guard Service and the Security Service completed the course of training.
Also, the first course for civil doctors was held.
In future, the NGO Patriot Defense plans to carry out trainings for non-military doctors.
iy