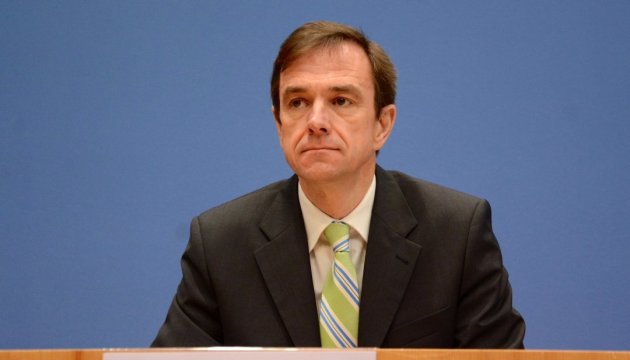 Berlin denies deal done on police mission in Donbas
Berlin is not confirming news that agreement has been reached on deployment of an armed OSCE police mission in Donbas.
German Foreign Ministry spokesman Martin Schaefer said this on Wednesday, an Ukrinform correspondent in Germany reports.
"Changes in the exclusive civilian nature of the OSCE monitoring mission are not being discussed with the participation of Germany and France in the OSCE or in the Normandy format," Schaefer assured.
He recalled that the unarmed civilian OSCE monitoring mission had been working in the conflict zone for some time already. That was the decision of all 57 members of the Organization, who also decided to extend the mission's mandate.
Schaefer said that the Ukrainian leadership and the President had been long raising the idea of an armed mission. "However, there is no precedent for such an armed mission... For us, it is difficult now to imagine how an OSCE armed mission designed for ensuring elections in separatist-occupied regions may look like," the diplomat said.
ol