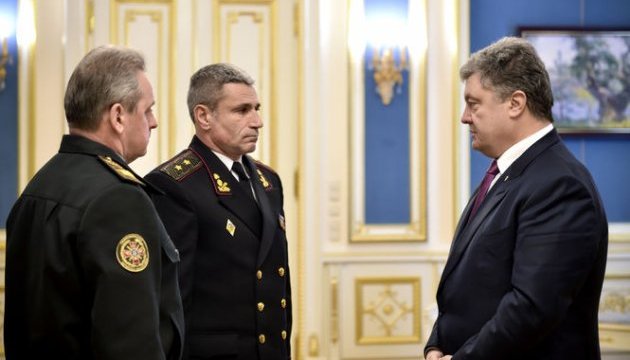 Poroshenko appoints new Navy commander
President of Ukraine, Supreme Commander of the Armed Forces Petro Poroshenko has met with new commander of the Navy of Ukraine Lieutenant General Ihor Voronchenko.
The press service of the President reports.
"After having consulted with Secretary of National Security and Defense Council of Ukraine, Minister of Defense and Chief of Staff of the Armed Forces, I have decided to approve of your appointment. We give you a certain period of time to prove your best skills," he said.
tl