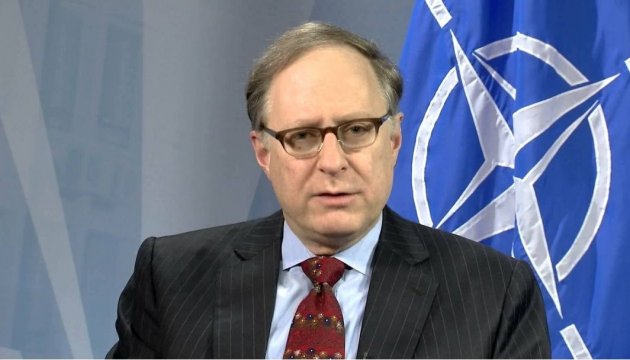 Russia fails to destabilize Europe by aggression in Ukraine – Vershbow
Russia has failed to destabilize Europe and to establish zones of influence by aggression in Ukraine.
NATO Deputy Secretary General Alexander Vershbow said this in an interview with Ukrinform.
"I do not think that Moscow has reached its goal. It is clear what the goal was - to establish new lines of division in Europe, to represent Ukraine, Georgia and Moldova as the Russian spheres of influence and not allow these countries to be fully sovereign. They have not reached this goal," he stressed.
Vershbow noted that NATO should increase its defensive capacity not to allow Russia to fulfill its intentions in the future.
"So, one of the tasks of my visit [to Kyiv] is to assist Ukraine in the conduct of the defense sector reform," Vershbow said.
ol