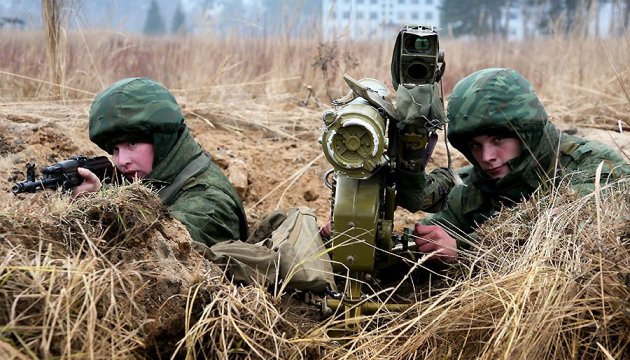 In Donbas 103 Russian servicemen killed ytd – defense ministry
A total of 103 Russian servicemen were killed in action and another 98 were seriously injured in Donbas in the three months and one week of 2016.
Representative of the chief intelligence directorate of the defense ministry of Ukraine Vadym Skybytsky told a briefing, Ukrinform reports.
"During the first quarter of 2016, from January 1 to April 7, 2016, the losses of the Russian troops in Donbas, according to our data, have reached: 103 – killed in action, 98 – seriously injured," said the representative of the military intelligence directorate.