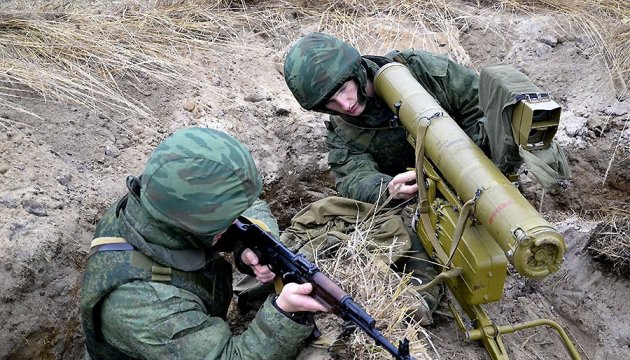 Five Russian servicemen killed in action, nine injured outside Avdiyivka
Five Russian soldiers were killed and nine others were wounded in combats outside Avdiyivka town in the Donetsk region.
The press center of the chief intelligence directorate at the defense ministry reports.
"New losses reported among soldiers of the 1st Army Corps (Donetsk city) of the Russian Armed Forces who are engaged in fighting outside Avdiyivka (30 km north of Donetsk city). On 6 April five Russian servicemen were killed and another nine injured. Among those victims are from the 11th separate motorized infantry regiment (Makiyivka city), 3rd separate motorized rifle brigade (Horlivka city) and from the 5th separate motorized rifle brigade (Makiyivka city) from the 1st Army Corps of the Russian Armed Forces," a statement said.
Recall that for about two past weeks the situation in Avdiyivka, Donetsk region, remains aggravated, nearly half of shelling incidents are reported outside Donetsk city occur outside Avdiyivka.