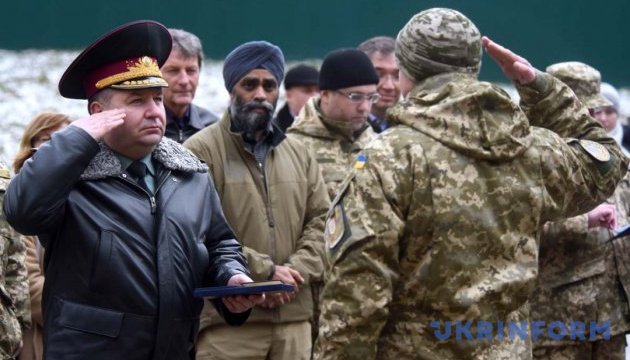 Canadian military instructors to continue work in Ukraine for another year
Canadian defense budget for the next fiscal year that begins April 1 contains the required amount for providing military training mission of the Canadian Forces in Ukraine for another year.
The Ukrinform's own Canadian correspondent reports, the relevant expenditure is included in the new Canada federal budget.
"The budget for 2016 confirms Canadian commitment to assist the Ukrainian Armed Forces with military training and increasing their capabilities in 2016-2017 via coordination with other countries for conducting similar training," a document says.
However, the specific amount that will be spent for providing 200 Canadian instructors stay in Ukraine until at least March 31, 2017 has not been specified.
Recall that Canadian instructors have been training Ukrainian servicemen since the autumn of 2015. Their current mission comes to an end on March 31, 2017.