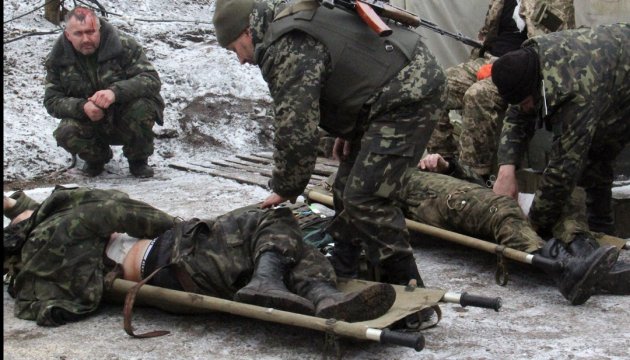 Chernihiv soldier in coma airlifted from Greece to Kyiv
A soldier in a coma from police patrol "Chernihiv" Roman Los, who was airlifted last night to Ukraine from Greece, will be cared for in Kyiv city.
Commander of "Chernihiv" detachment Mykola Maslayany told Ukrinform.
The police commander added that Roman's wife has gained custody to care for her husband, a disabled war veteran. This will allow the family with a minor child, to obtain some benefits.
Roman Los was injured on Nov. 16, 2014 in Donbas. After he recovered he was sent in May 2015 to Greece for rehabilitation. As the serviceman still limped he was offered to have surgery on his knee. Roman agreed but he hasn't come to his senses after anesthesia.
He's been in a coma for eight months. The soldier couldn't have been brought home for a long time due to red tape.