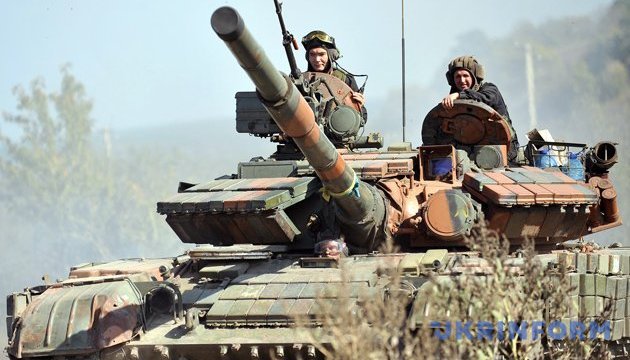 Malomuzh believes that Russia won't attack Ukraine
Russia's strategic course on Ukraine at this stage is not mounting a large-scale military attack, but destabilization of the Ukrainian state.
The impetus for disintegration of the society on political, social, national, regional, religious basis could become Ukraine's implementation of the Minsk agreements in the "Russian redaction."
Chairman of the Supreme council of the National Assembly of Ukraine, Army General of Ukraine, former chief of the Foreign Intelligence Service of Ukraine in 2005-2010 Mykola Malomuzh told a press conference at Ukrinform on Thursday.