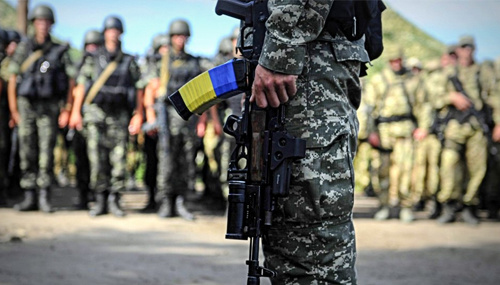 British military instructors trained 2,000 Ukrainian servicemen
U.K. military instructors and advisers have trained 2,000 Ukrainian servicemen of the Armed Forces of Ukraine.
Secretary of State for Defence of the United Kingdom Michael Fallon made a statement, U.K. Ministry of Defence told the Ukrinform's own correspondent in Belgum.
"This [fact] underlines the commitment of the UK to the issue of sovereignty, independence and territorial integrity of Ukraine and our other Eastern European partners. This is another clear sign that we strongly support Ukraine in times of aggression," Secretary of State for Defence of the United Kingdom said.
He noted that during this year the U.K. plans to train about 300 more Ukrainian military.
The key areas of training - detection and neutralization of landmines and improvised explosive devices, defensive actions in terms of inside a town combat, medical assistance, logistical support, operational planning.
Since March 2015 about a hundred British military instructors divided into 16 groups have begun their work in 10 Ukrainian training centers and fields, including Desna, Zhytomyr, Lviv.
The United Kingdom has also provided about one million pounds to give military-technical assistance to Ukraine, which includes body armor, night vision devices, global positioning systems, winter uniforms and tents.