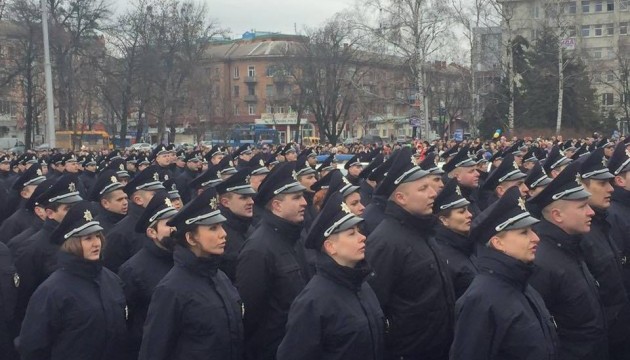 Patrol police in Poltava launched
Prime Minister of Ukraine Arseniy Yatsenyuk, Interior Minister of Ukraine Arsen Avakov and Head of the National Police of Ukraine Khatia Dekanoidze have launched the patrol police in Poltava, central Ukraine.
The new patrol police of Poltava numbers 245 people, including the ATO participants.
"Currently, the first detachment of the new patrol police in the city of Poltava numbers 245 people. Of them, 36 people participated in the anti-terrorist operation in eastern Ukraine," Interior Minister Avakov said.
ol