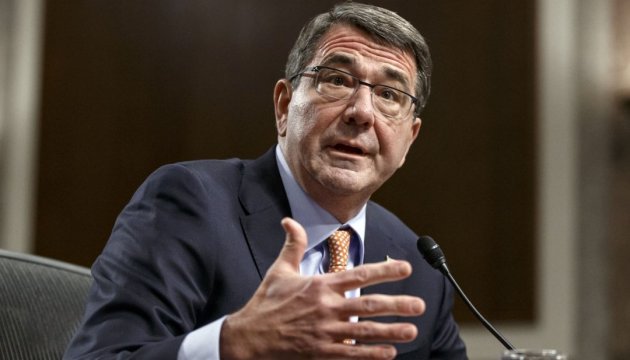 U.S. Secretary of Defense personally monitoring situation in Ukraine
The situation in eastern Ukraine, where the constant attacks from the Russian side have recently resumed, causes concern in Washington and is a matter of constant attention of the U.S. Secretary of Defense.
Pentagon Press Secretary Peter Cook said this at the briefing on Tuesday, an Ukrinform correspondent reports.
"I know the Secretary continues to closely monitor what's happening in Ukraine. Obviously, we have concerns as others in the international community do about the level of violence there," the Pentagon spokesman said.
He stressed that the U.S. training being conducted of Ukrainian forces was the indication of the American commitment to Ukraine.
Cook said that the Pentagon continued to work closely with the Government of Ukraine regarding the support that can be provided by the United States as well as the necessary training. "In that sense, we'll just continue to partner with them [Ukrainian authorities] and provide the kind of assistance that we feel is appropriate at this time," the representative of the U.S. Department of Defense summed up.
ol