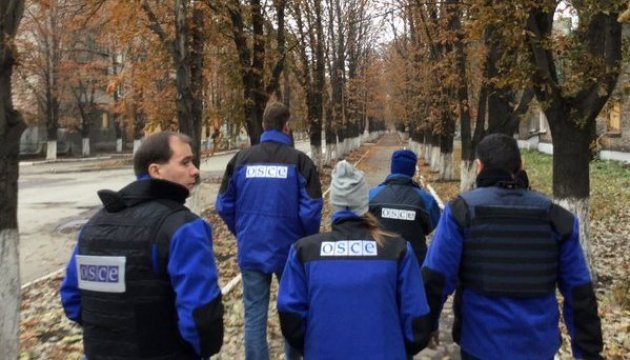 U.S. delegation to OSCE calls on Russia to cease shelling in Donbas
The United States has expressed concern over continuing escalation in Donbas on part of "united Russia-separatist forces", calling on Russia to fulfill its cease-fire commitments and provide the OSCE monitors with access to the occupied areas.
U.S. Representative to the OSCE Daniel Baer said this at the OSCE Permanent Council meeting on Thursday, an Ukrinform correspondent reports.
"The United States remains deeply concerned about the escalation of the fighting along the contact line in eastern Ukraine. The united Russian-separatist forces continue violating its commitments under the ceasefire agreements of September 1 and the Minsk Agreements by using artillery and small arms to fire at the Ukrainian positions," the U.S. Representative said.
In addition, Baer drew attention to the fact that the pro-Russian forces continued blocking the free access of the OSCE Special Monitoring Mission and treating them "with open hostility."
ol