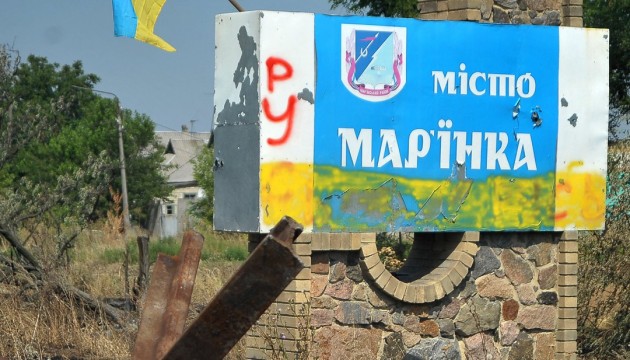 Maryinka checkpoint outside Donetsk city suspends operation again
Because of non-stop attacks by Russian-terrorist forces the ATO headquarters has temporarily suspended traffic at Maryinka checkpoint in the Donetsk region.
The press service of the State Border Service reports.
"The State Border Service of Ukraine informs the residents of the areas near contact line. Taking into account the ongoing attacks on the ATO forces near village Maryinka by Russian-terrorist forces thus threatening lives and health of persons moving through the checkpoint Maryinka, theATO headquarters decided to suspend processing of persons and vehicles at the checkpoint effective 0.00 hours on 17 February. The decision to reopen the checkpoint will be made after the situation in the region normalizes," a statement said.
Recall that the checkpoint Maryinka located in the Donetsk region had reopened February 14 after the prior closing which was also associated with increased number of attacks.