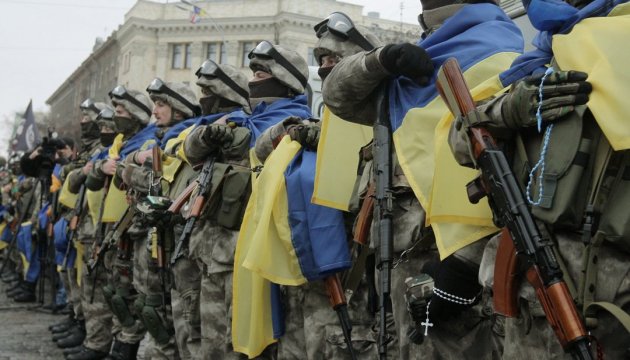 General Staff: Demobilization to take place in April, maybe late March
The demobilization of servicemen, conscripted within the fourth wave of drafting to the army, is scheduled for April, maybe late March 2016.
The Ukrainian Defense Ministry announced this during an online conference organized for the Ukrainian Armed Forces servicemen and members of their families.
"According to the General Staff of the Ukrainian Armed Forces, the conscription is planned to be carried out in April, or maybe late March," the ministry said.
iy