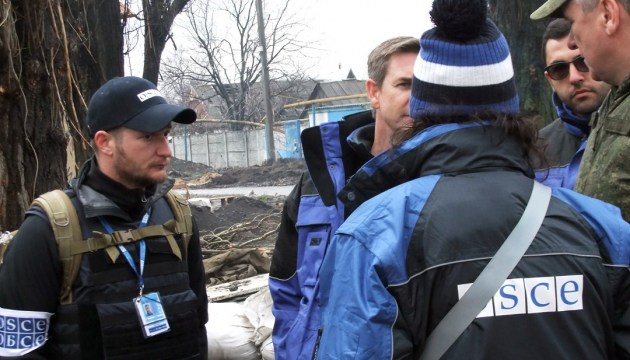 OSCE Mission unable to ensure peace in Donbas – U.S. Ambassador
The United States supports the efforts of Germany as the chair of the OSCE to be more involved in the conflict in eastern Ukraine.
Permanent Representative of the United States to the Organization for Security and Cooperation in Europe Ambassador Daniel Baer said this in a commentary to an Ukrinform correspondent in Germany.
"Given the fact that the number of the international monitors of the OSCE Special Monitoring Mission will soon reach 800, and taking into account new technical capabilities and advanced operational bases, the OSCE SMM will enhance its ability to monitor the situation and to report on it," the Ambassador said.
Baer admits that the Mission is not able to end the conflict but it can promote ceasefire and the constructive steps in other areas.
"We, the United States, want to support Germany as the chair of the OSCE and as the part of the Normandy format in the issue of using the OSCE to promote the diplomatic and political efforts to implement the Minsk Agreements," the diplomat said.
According to Baer, 2016 should become the year of full implementation of the Minsk Agreements. It should also become the year of constitutional reform, withdrawal of Russian troops and weapons, normalization of the security situation and restoration of border control.
ol