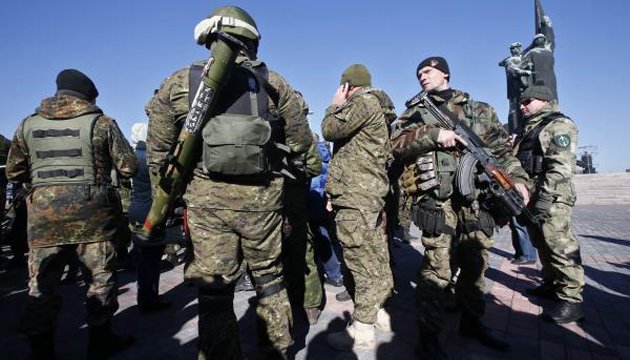 Over 8,000 Ukraine servicemen joined Russia in Crimea - Matios
The military prosecutor's office has counted 8,000 servicemen who betrayed Ukraine and sided with Russia in Crimea.
Chief military prosecutor of Ukraine Anatoliy Matios told viewers of the TV Channel 5.
"The number of Ukrainian troops that didn't leave Crimea and, in fact, breached the oath made to Ukraine, is more than eight thousand people," Matios said.
He noted these persons have been put on the wanted list, all precautions measures are taken in case the traitors cross the border of Ukraine making it possible to detain them and transfer to a Ukrainian court.
Meanwhile, Matios explained the impossibility to declare chiefs of "DNR" and "LNR" suspects because of loopholes in the national legislation.
"There are legal conflicts, loopholes that make it impossible to enforce it," the official said.