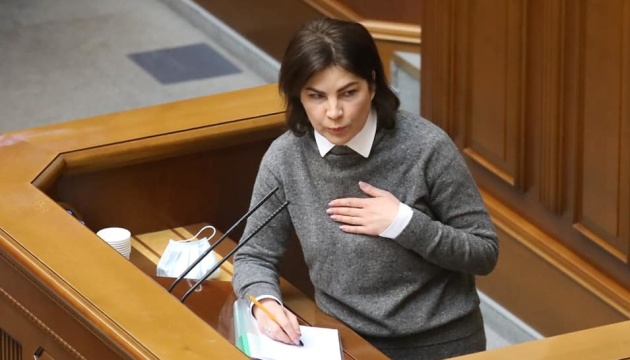 Prosecutor General: Investigation into main Euromaidan cases to be completed by year-end
Law enforcement officers intend to complete the investigation into the main cases over crimes committed during Euromaidan protests by the end of the year.
"We aim to complete the investigation into the main cases of Euromaidan by the end of 2021. We are moving very actively. This is our pride. And we do our work clearly and impartially, we do not side with any influences. The investigators of the State Bureau of Investigations and prosecutors of the Office [Prosecutor General's Office] perform their work honestly and impartially," Prosecutor General Iryna Venediktova said at the Parliament, an Ukrinform correspondent reports.
According to Venediktova, indictments in Maidan cases against 40 people were submitted to courts in 2020, showing a three-fold increase compared to 2019.
As reported, 2.5 thousand people were injured during the Euromaidan protests, 104 of them died. Later, the killed protesters were named the Heroes of the Heavenly Hundred.
According to the Ministry of Internal Affairs of Ukraine, 17 security officers were killed while on duty in Kyiv center from February 18 to March 2, 2014.
ol