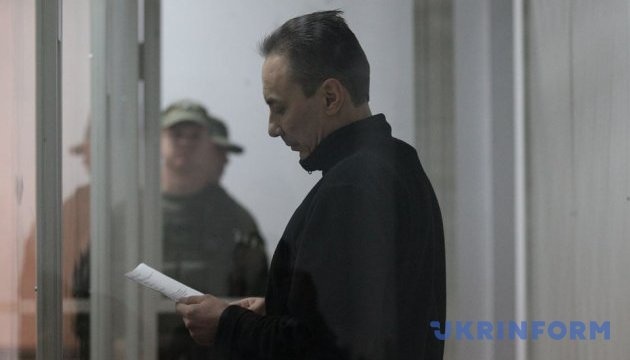 Colonel Beziazykov sentenced to 13 years in jail for treason
Kyiv's Shevchenkivsky District Court has sentenced Colonel of the Ukrainian Armed Forces Ivan Beziazykov to 13 years in prison for high treason, the Office of the Prosecutor General has reported.
According to the report, the court found Beziazykov guilty of treason and the creation of a terrorist group and sentenced him to 13 years in jail, stripping him of his military rank.
It was established that the serviceman, being in captivity from August 25, 2014, in the temporarily occupied territory of Ukraine, in Donetsk, joined the intelligence department of a Russian illegal armed formation and held the post of "deputy chief of the 1st analytical department." This "DPR" unit was created and supervised by officials of the Russian Armed Forces, FSB and representatives of the authorities of the occupying country in the occupied territory of Donetsk region.
The trial of the colonel has been ongoing since August 2017. The court proved that he had collected intelligence on the movement of Ukrainian troops and military hardware involved in the anti-terrorist operation in eastern Ukraine, interrogations of other captured Ukrainian servicemen, and performed a number of criminal functions. He acted deliberately and was aware that such activities would be detrimental to Ukraine's national security.
The main investigation department of the Security Service of Ukraine conducted the pretrial investigation.
In December 2016, law enforcers detained Colonel Ivan Beziazykov on charges of cooperation with Russian special services. According to the investigation, while staying in terrorists' captivity, he worked in the "DPR's intelligence department."
Beziazykov is a staff officer of the Ukrainian Armed Forces, head of intelligence of the former 8th Army Corps of the Ukrainian Armed Forces. In August 2014, he was captured by "DPR" militants and was released two years later during a special operation conducted by the SBU.
op