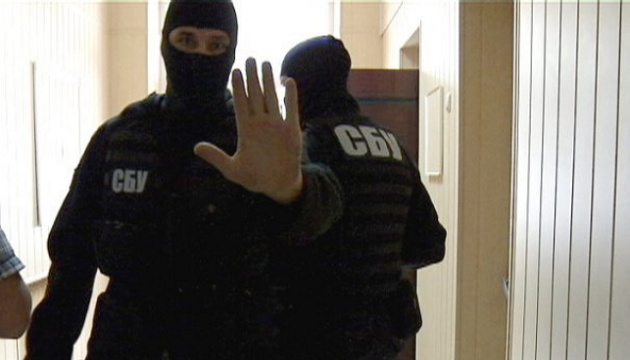 SBU identifies separatist agitators in Zaporizhia, Odesa
The Security Service of Ukraine (SBU) has identified agitators in Odesa and Zaporizhia who called for the seizure of state power and violation of Ukraine's territorial integrity, the SBU's press service has reported.
"According to investigators, the culprits regularly posted destructive materials on their personal pages on forbidden Russian social media. The agitators, in particular, called for the overthrow of the constitutional order, promoted the ideas of the violent federalization and secession of the southern regions from Ukraine and supported the idea of creating a fake Novorossiya," the report reads.
According to the security forces, they received content from the propaganda online news sites of the aggressor country and the websites of "LPR/DPR" militants.
During searches conducted at the places of residence of the defendants, law enforcement officers found mobile gadgets and computer equipment with materials confirming their illegal activity.
Investigators suspect residents of Odesa of committing a crime under Part 2 of Article 109 (actions aimed at the violent change or overthrow of the constitutional order or seizure of state power) of the Criminal Code of Ukraine.
The actions of a resident of Zaporizhia are qualified under Part 1 of Article 110 (encroachment on the territorial integrity and inviolability of Ukraine) of the Criminal Code. The issue of serving the culprit with a suspicion notice is being considered.
op