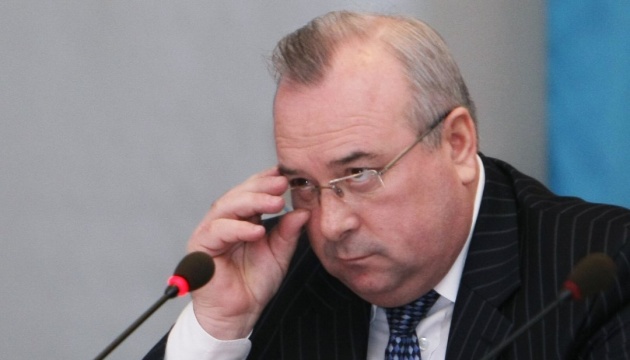 Court arrests former deputy interior minister in absentia
Kyiv's Pechersky District Court has chosen a measure of restraint in the form of detention for former Deputy Interior Minister Viktor Ratushniak, the press service of the Prosecutor General's Office has reported.
"On September 16, 2019, an investigating judge of the Pechersky District Court of Kyiv granted the request of the investigator agreed with the prosecutor, and the measure of restraint in the form of detention was chosen for the suspect," the report reads.
It notes that the directorate of special investigations of the Prosecutor General's Office is conducting a pretrial investigation in criminal proceedings against the former deputy interior minister.
The ex-official is suspected of organizing the excess of power and authority by law enforcement officers with the aim of preventing the holding of meetings, rallies, marches and demonstrations, which led to mass casualties among protesters, that is, the occurrence of grave consequences, the organization of deliberate murders and attempted murders of participants in mass protests in the central part of Kyiv between February 18 and February 20, 2014 and a terrorist attack on Instytutska Street in Kyiv on February 20, 2014.
Ratushniak served as deputy interior minister from January 13, 2012, to March 4, 2014. According to unofficial data, he is now hiding in Russia.
Ratushniak was included in the EU sanctions list.
Together with former Interior Minister Vitaliy Zakharchenko, Ratushniak is a defendant in a criminal case on a criminal order for law enforcement officers to use firearms against Maidan activists, which led to the mass deaths of protesters.
op