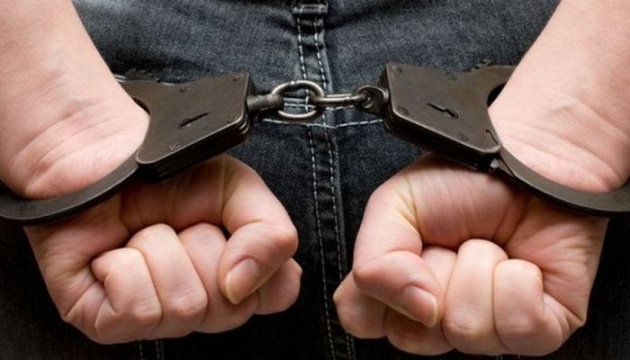 SBU detains Russian who plotted act of sabotage at Ukrainian military airfield
Counterintelligence officers of the Security Service of Ukraine (SBU) have detained a Russian citizen in Cherkasy region who was preparing to commit an act of sabotage at a strategically important military facility.
"The operatives of the special service documented that a foreigner who lived in Cherkasy region produced explosives and improvised explosive devices. He also conducted reconnaissance in the area adjacent to an airfield of the Ukrainian Armed Forces. During authorized investigative measures conducted at the place of residence of the culprit, law enforcers seized almost three improvised explosive devices, nearly two kilos of chemicals, an electric detonator, two types of explosives, notes with chemical formulas, specialized literature, and schemes for making explosives," the SBU reported on its website on Thursday, August 8.
SBU officers also found the materials showing that a foreigner was collecting information about a facility where he planned to commit an act of sabotage. SBU investigators have already notified the Russian citizen of the suspicion of committing crimes under Part 1 of Article 14, Part 1 of Article 113 (sabotage) and Part 1 of Article 263 of the Criminal Code of Ukraine.
A court ruled to hold the man in custody. The pretrial investigation is ongoing. The special operation to expose and detain the culprit was conducted under the guidance of the Cherkasy regional prosecutor's office.
op