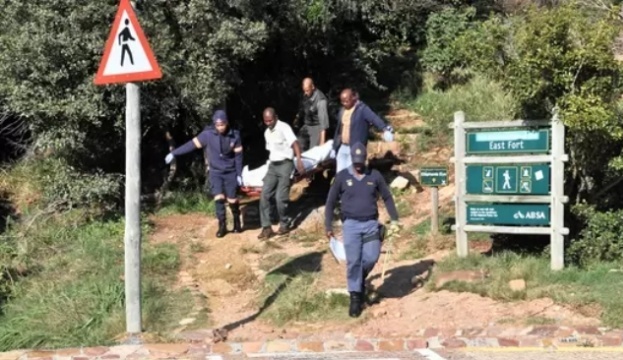 Ukrainian tourist robbed and killed in Cape Town
A Ukrainian tourist has been robbed and killed in Cape Town, South Africa, according to the news website IOL.
"A Ukrainian tourist was stabbed to death for his backpack on a scenic Hout Bay trail on Saturday morning," the report reads.
It notes that Ivan Ivanov, 44, was attacked from the trail exit at East Fort on Chapman's Peak Drive. During a brief struggle with his three attackers he was stabbed a number of times in the chest and bled to death on the trail, according to sources on the scene.
The attackers fled towards Hout Bay with Ivanov's backpack. The one carrying the backpack was spotted by a civilian who alerted Hout Bay Community Police Forum (CPF).
Law enforcers arrested a 25-year-old suspect. He confessed to the police in robbery and knife wounds, and also told where to look for the body of the victim.
CPF members managed to apprehend the suspect and hand him into custody, where the 25-year-old allegedly confessed to the robbery and stabbing and told cops where they would find Ivanov's body.
Photo: IOL News