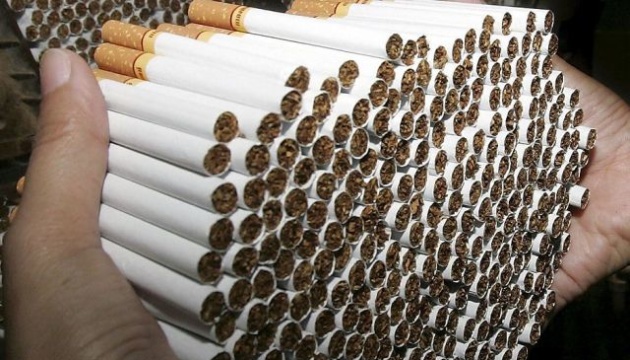 Ukrainian border guards seize smuggled cigarettes on border with Romania
Smugglers attempted to illegally move cigarettes worth more than UAH 250,000 to Romania through the border in Chernivtsi region, the Western Regional Directorate of the Ukrainian State Border Guard Service has reported on its Facebook page.
"Tonight, on the border with Romania, border guards of the Chernivtsi detachment deprived smugglers of almost 8,000 packs of cigarettes. According to preliminary estimates, the perpetrators sustained losses for more than a quarter million hryvnias," the report said.
Border guards noted that they had seized smuggled cigarettes in two cases near Nyzhni Petrivtsi and Krasnoilsk. The perpetrators who carried the goods left them and fled.
In one case, while chasing the fugitives, border guards had to fire several warning shots. The search for offenders is currently ongoing. The seized cigarettes of the Marble and Ashima brands will soon be transferred to the State Fiscal Service's office in Chernivtsi region, the border agency said.
op