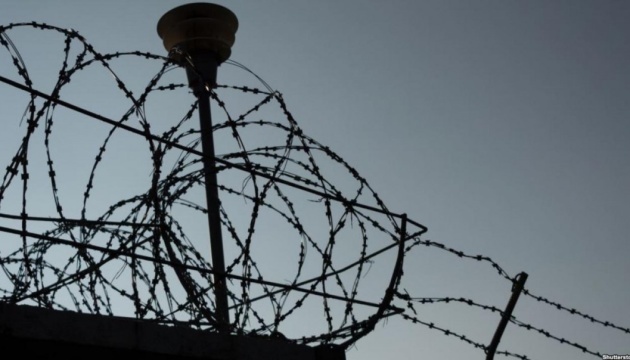 Police officers who killed five-year-old boy face life imprisonment
Two police officers who killed a five-year-old boy in the town of Pereiaslav-Khmelnytskyi in Kyiv region face life imprisonment, spokeswoman for the Kyiv regional prosecutor's office Mariana Haiovska has told Ukrinform.
She said that after the boy's death on June 3, the prosecutor's office had re-qualified the criminal offense committed by police officers. Now they are suspected of committing the crime under paragraphs 2, 12 of Part 2 of Article 115 of the Criminal Code (deliberate murder of a minor child), as well as under Parts 2, 4 of Article 296 of the Criminal Code (hooliganism committed by a group of persons, with the use of weapons).
"Altogether, they face life imprisonment for these crimes," she said.
Haiovska added that the prosecutor's office would ask the Holosiyivsky District Court in Kyiv to select a measure of restraint in the form of detention without the possibility of posting bail.
On May 31, in Pereiaslav-Khmelnytskyi, a five-year-old boy was hospitalized with a head injury.
Two police officers who in a state of alcoholic intoxication fired at the child were detained.
The boy died at hospital late on Monday, June 3.
Chief of the main directorate of the National Police in Kyiv region Dmytro Tsenov tendered his resignation on the same day.
op