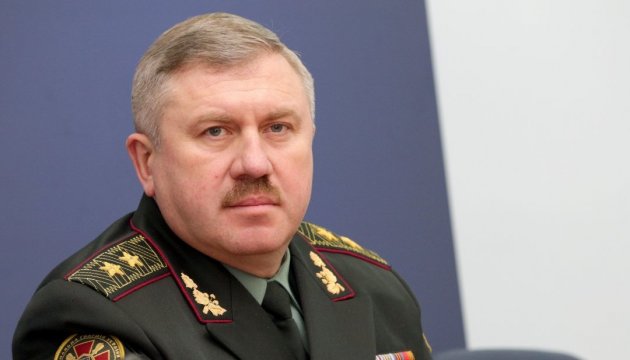 NABU confirms detention of former National Guard commander Allerov
Detectives of the National Anti-Corruption Bureau of Ukraine (NABU) have detained former National Guard Commander Yuriy Allerov, the NABU's press service has reported.
"The NABU has exposed a corruption scheme with real estate involving the ex-commander of the National Guard of Ukraine. He and two other accomplices - the general director of a construction company and an appraiser - were detained. In the near future all of them will be served with a notice of suspicion of committing a corruption crime," the report reads.
It notes that in the 2000s, the National Guard and the construction company agreed that a residential complex would be built on the territory of a former military unit in the Pechersk district of Kyiv. The National Guard had to receive 50 apartments and 30 parking spaces in the complex.
In 2016-2017, the parties signed additional agreements, according to which the National Guard refused from these apartments and parking spaces in Pechersk in exchange for 65 apartments in a house that the same construction company built on the outskirts of Kyiv (near the Boryspilska metro station).
The examination conducted showed that the cost of apartments in a house on the outskirts of Kyiv was UAH 81,635,448 lower than the cost of apartments that the National Guard had to receive in the residential complex in Pechersk at the start of arrangements.
The bureau added that detectives had instituted criminal proceedings on the basis of materials published by investigative journalists of the BIHUS.info project.
Previously, the NABU reported that detectives were conducting searches at the place of work and residence of individual officials of the National Guard of Ukraine, as well as in some private companies.
op