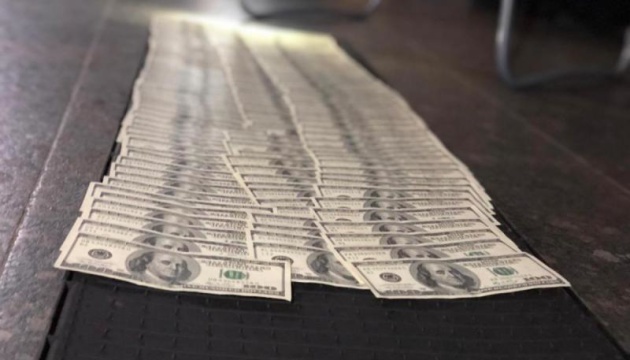 Law enforcers detain 110 bribe-takers over past two weeks - Sarhan
Law enforcement officers have caught 110 officials receiving bribes over the past two weeks, spokeswoman for Ukraine's prosecutor general, Larysa Sarhan, has said on Twitter.
"The PGO [Prosecutor General's Office], along with other law enforcement agencies - the National Police, the Security Service of Ukraine, the State Fiscal Service - detained 110 bribe-takers in the first two weeks of the new year. We are continuing to work," she wrote.
On January 11, law enforcement officers caught a chief specialist of a unit at the department of state property of the Ukrainian Ministry for Regional Development, Construction, Housing and Utility Services receiving a $5,000 bribe.
The employee demanded a bribe from an entrepreneur for renting out premises at a public enterprise .