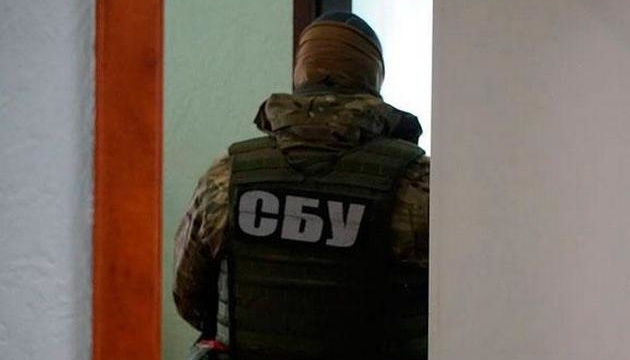 SBU deports pro-Russian propagandist to Belarus
Ukraine's SBU Security Service has blocked the destructive activity of a Belarusian citizen who spread anti-Ukrainian propaganda on Ukrainian territory, the SBU press center has reported.
"The special service's operatives have established that a foreigner who lived in Ukraine illegally spread fake information in public. In particular, during his appearances on some television channels, he threw into question the internationally recognized evidence of the presence of troops of the aggressor country in the temporarily occupied territories of our state. P. Karnazitsky has also repeatedly published anti-Ukrainian materials on media resources controlled by the DPR and LPR terrorist organizations," the report reads.
SBU Chief Vasyl Hrytsak noted that following the introduction of restrictions on the entry of Russian citizens into Ukraine, the Russian special services get foreigners involved in provocations more frequently.
"The activity of such propagandists paid by Russia poses a threat not only to the national interests of Ukraine, but also contravenes the legislation of their countries of origin," he said.
On January 2, 2019, the foreigner was deported to Belarus and banned from entering Ukraine for three years.