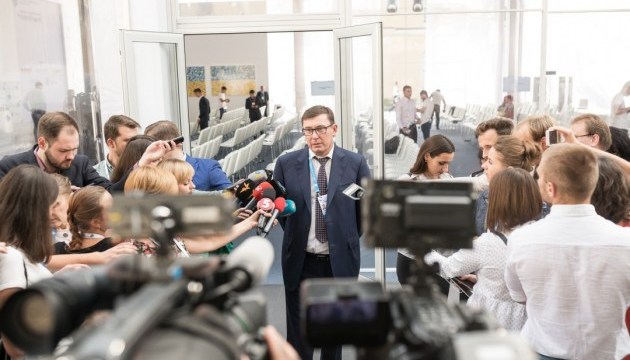 PGO detains Ukrgazvydobuvannia officials for UAH 17 mln bribe
Employees of Ukraine's Prosecutor General's Office (PGO) have detained two officials of JSC Ukrgazvydobuvannia for receiving an unlawful benefit of UAH 16.83 million, Prosecutor General Yuriy Lutsenko has reported on his Facebook page.
"Two Ukrgazvydobuvannia officials, who established a scheme to obtain 10% of the kickback for public procurement, were detained today. As part of the case, it was recorded that in September-December, the head of the mechanics and energy department at Ukrgazvydobuvannia, V. Mykytin, and the director of the gas transportation unit, O. Hordiyenko, received UAH 16.84 million. The culprits were detained when they received the next tranche of nine million hryvnias," Lutsenko wrote on Thursday, December 20.
According to him, the culprits tried to get rid of money during the detention.
"An attempt to throw away a large amount of money from the window will not affect the course of the investigation. We will also take into account a Land Cruiser that was presented as a gift to an official," Lutsenko added.
According to him, the case has been implemented with the participation of the Security Service of Ukraine, the Prosecutor General's Office, the Specialized Anti-Corruption Prosecutor's Office and in cooperation with Naftogaz of Ukraine CEO Andriy Kobolyev.