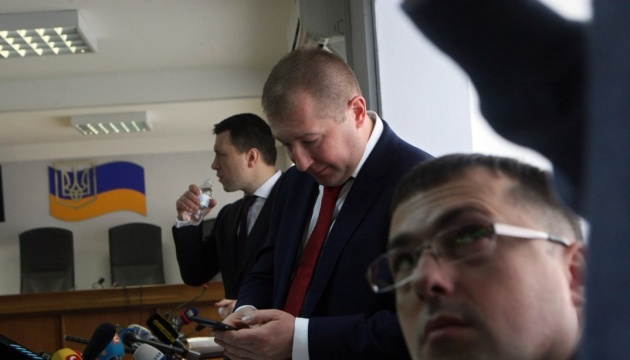 Prosecutor's office opens proceedings against Yanukovych's lawyers
Kyiv Local Prosecutor's Office No. 5 has instituted criminal proceedings against the lawyers of former Ukrainian President Viktor Yanukovych based on the materials of the Obolonske police department of Kyiv, the Espreso TV channel has reported, with reference to the press service of the Ukrainian Prosecutor General's Office.
The case was opened due to the behavior of the ex-president's defense lawyers during a court session on Thursday, August 16. The prosecutor's office qualified the actions of lawyers as "impeding the exercise of lawful activity in court," the statement said.
The data on this case was included in the register of pre-trial investigations under Part 1 of Article 397 (interference with the activities of a defense lawyer or a representative of a person) of the Criminal Code of Ukraine. The pre-trial investigation will be carried out by the Obolonske police department.
On the morning of Thursday, August 16, paid lawyers of former President Viktor Yanukovych blocked the courtroom and did not let state-appointed lawyer Yuriy Riabovol in the courtroom of the Obolonsky District Court, which heard a high treason case against the former president. Prosecutors managed to read their statement. Riabovol said he had not had time to examine all the materials of the case.
The court intends to continue the debates on Yanukovych's high treason case on September 13.
On June 29, 2017, the Obolonsky District Court ruled to hold a special court proceeding against Yanukovych.
According to the Prosecutor General's Office, Yanukovych is suspected of committing crimes provided for in Part 1 of Article 111 (high treason), Part 5 of Article 27, Part 3 of Article 110 (aiding in intentional actions committed with the purpose of changing the boundaries of the territory and the state border of Ukraine), Part 5 of Article 27, Part 3 of Article 437 (aiding in waging an aggressive war) of the Criminal Code of Ukraine. Prosecutors asked the court to sentence Yanukovych to 15 years in prison.