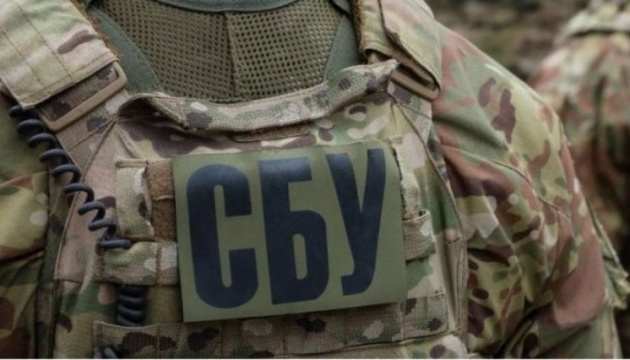 SBU detains 'DPR' militant in Bukovyna
Employees of the Security Service of Ukraine (SBU) in Chernivtsi region and the prosecutor's office have detained in Bukovyna a militant of the Vostok terrorist group of the so-called "DPR," the SBU's press service has reported.
"Law enforcers have established that a native of Donetsk have joined the militants since the beginning of 2014. As part of illegal armed formations, the militant with weapons in hands stayed on the positions of terrorists, followed the instructions of the leaders regarding the protection of sites on the contact line, and took part in the equipment of illegal checkpoints. SBU operatives documented that he ensured protection for one of the fake deputies of the 'DPR Supreme Council' during public events and took part in the patrol of the building of Donetsk Regional State Administration seized by terrorists," reads the statement.
SBU employees detained the militant in a village of Chernivtsi region, where he came to visit his civilian wife.
The offender was notified of a suspicion in committing an offense envisaged by Part 1, Article 258-3 of the Criminal Code of Ukraine. The prosecutor's office supported a petition from the investigator to choose the measure of restraint for the detainee in the form of custody.
op