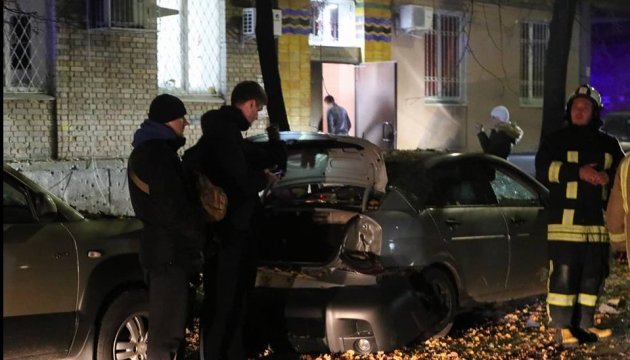 SBU names organizer of assassination attempt on MP Mosiychuk
An assassination attempt on Radical Party MP Ihor Mosiychuk during an explosion outside the building of the Espero TV channel in Kyiv in October 2017 was organized by an employee of the Main Intelligence Directorate of the General Staff of the Russian Armed Forces.
Deputy Chief of the Security Service of Ukraine (SBU) Viktor Kononenko said this at a briefing in Kyiv on Thursday, an Ukrinform correspondent reported.
On April 3, SBU Chief Vasyl Hrytsak said that one suspect had been detained in the case of an explosion outside the building of the Espreso TV channel, in which Mosiychuk was injured, and that other suspects stayed "on another territory."
According to him, SBU employees seized several kilograms of TNT, RPG-26, grenades, other items and documents during the searches that may indicate the involvement of the detainee in committing the crime.
Earlier, Radical Party MP Ihor Mosiychuk said that one of the participants in the assassination attempt was hiding in Russian-annexed Crimea and that Ukraine would soon ask Russia to extradite him.
On October 25, 2017, two people were killed and three more, including Mosiychuk and political analyst Vitaliy Bala, were injured in an explosion outside the building of the Espreso TV channel.
The MP's security guard and an employee of the Ukrainian Interior Ministry, Lieutenant-Colonel Mykhailo Mormil, were killed in the blast. The incident was qualified as a terrorist attack, and the case was transferred to the SBU.
op