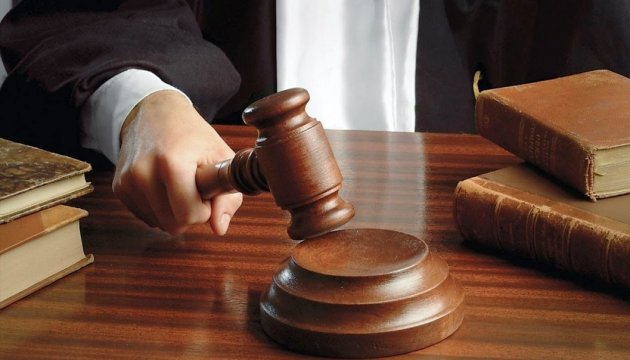 'LPR' militant sentenced to 3.5 years in prison in Kharkiv region
A resident of the town of Chuhuiv, who fought on the side of the "LPR" terrorist group, has been sentenced to three-and-a-half years in prison in Kharkiv region, the press service of the Kharkiv Regional Prosecutor's Office has reported.
"Chuhuiv Town Court in the region found a 29-year-old man guilty of violating the territorial integrity and integrity of Ukraine, participating in activities of armed groups not envisaged by law, illicit handling of ammunition and explosives (Part 1 of Article 110, Part 2, Article 260, Part 1, Article 263 of the Criminal Code of Ukraine)," the statement reads.
According to Tetiana Sotnikova, the head of a directorate at the regional prosecutor's office, the court sentenced the culprit to three years and six months in prison.
According to the report, the prosecutor's office proved in court that in November 2014, in the town of Brianka in Luhansk region, the man voluntarily joined an illegal armed formation of the "LPR" terrorist organization - the USSR Brianka battalion. There he was provided with firearms, ammunition, uniforms and other military equipment.
The man returned home in late 2017. He brought three RGD-5 hand grenades, which were seized during searches in his home, the prosecutor's office added.
The suspect is currently in custody.
The court verdict did not come into force, because the suspect still has the time to challenge the ruling in a court of appeal.
op