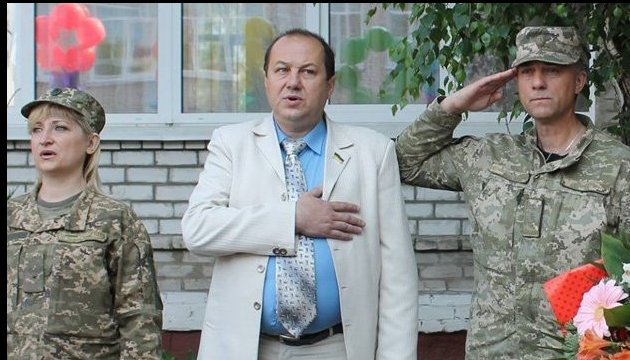 Severodonetsk Town Council deputy killed
An adviser to the Severodonetsk mayor and a town council deputy from the Bloc of Petro Poroshenko (BPP) faction, Serhiy Samarsky, has been killed, Head of Luhansk Regional State Administration Yuriy Harbuz has said.
"The head of the BPP's Solidarity faction in Severodonetsk Town Council, public figure Serhiy Samarsky, was killed yesterday evening. Urgent investigative actions are currently underway," he wrote on Facebook.
"The finding and prosecution of the perpetrators is the duty of law enforcement agencies and our duty to Serhiy's memory. I offer my condolences to his loved ones!" Harbuz said.
A source at the main office of the National Police in Luhansk region earlier told Ukrinform that Samarsky's body had been found near his house.
"[Samarsky] left an executive committee [meeting] at 19.00, called his wife, said that he would go home to eat, change his clothes, and go to [participate in a program on] Luhansk regional television. He did not come home and the call was ended. Given the confrontation and the fact that he was nominated for Butkov's place, his wife called the police, and the searches for the missing gave the result. At about 23.35 he was found in the courtyard at his own house with signs of violent death: traces of the struggle and the head hit with a brick," the source said.
Samarsky, an opponent of former President Viktor Yanukovych's regime, a deputy of the town council of the previous convocation, suffered from terrorists in 2014 (he spent several weeks in captivity).
In 2015, he was elected from the BPP. A few months ago, he was appointed an adviser to the mayor. After the town council secretary, the leader of the Opposition Bloc faction, entrepreneur Ihor Butkov, was dismissed, Samarsky was considered as a major candidate for the post of secretary.
op