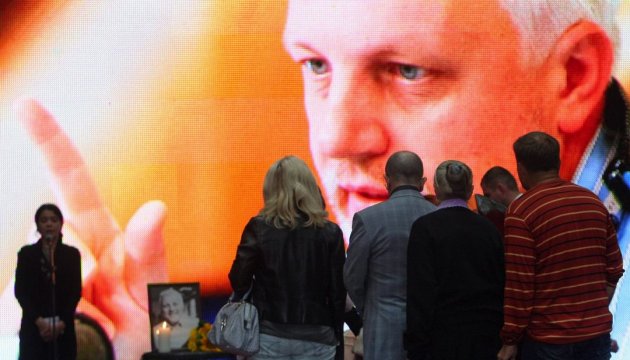 Over 3,000 witnesses interrogated within investigation into Pavel Sheremet murder
More than 3,000 witnesses have been interrogated within the investigation into murder of journalist Pavel Sheremet, but no suspects have been established so far.
Deputy head of the department of the Main Investigation Department of the National Police of Ukraine Oleksandr Kovtun said this during public hearings on safety of journalists in Ukraine, an Ukrinform correspondent reports.
"The investigation into murder of Pavel Sheremet has been carried out directly by the Main Investigation Department... Unfortunately, the suspects have not been established yet," Kovtun said.
According to him, the police have conducted a significant scope of investigative actions, the various reasons for commission of crime have been considered and the pre-trial investigation is ongoing.
In this context, the representative of the police added that more than 3,000 witnesses had been interrogated during the investigation.
As a reminder, Pavel Sheremet was blown up in a car downtown Kyiv on the morning of July 20, 2016. Prosecutor General of Ukraine Yuri Lutsenko called the main version of the journalist's murder a revenge for his professional activities. Interior Minister Arsen Avakov did not rule out the version that it could be Russian authorities behind the assassination.
ol